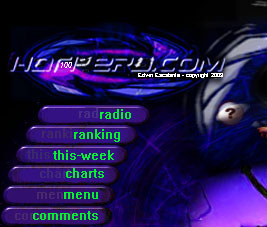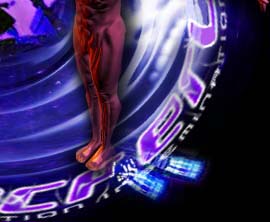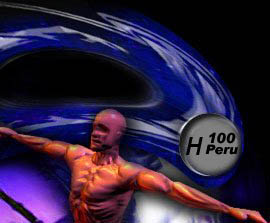 Hot100peru.com
Welcome to the fastest growing site on the internet, keep watching Hot100peru.com for new and exciting things to come
To navigate, just select the section you'd like to visit from the menu to your left. You can view descriptions of the various sections by placing your cursor over the appropriate icon. Click the Hand if you'd like to contact us. This site is best viewed with Internet Explorer or Netscape 4.0+ and all content is Copyright (c) 2004 By Edwin Escalante.








NEWS
[04.11.2004] Welcome to hot100peru.com, keep your eye out for new and exciting music data in this section, just wait...=>Edwin<=



GENERAL NEWS
[04.11.04] We are in still Construction....
Soon we have more....



NEW FILES UPLOADED

This portion will begin use after the next update. Thank you for your patience.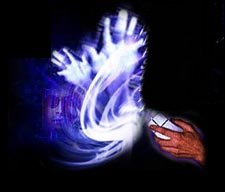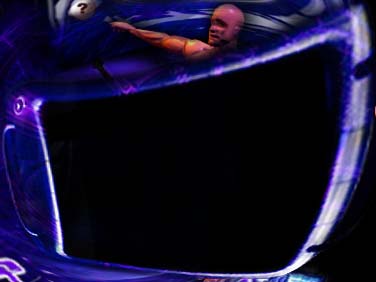 Connection terminated
Edwin Escalante